Social Enterprises: Facts, Myths and Prospects; Exploring the state of social enterprises in India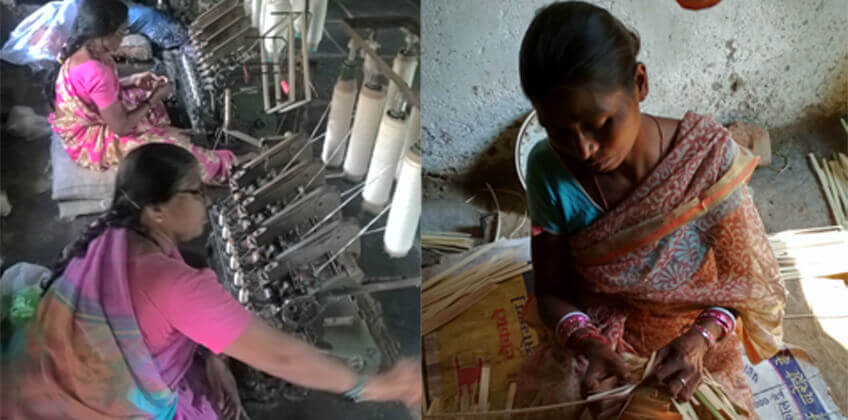 Till a few years ago, the word Social Enterprises/businesses (henceforth referred as SE) was not much discussed within the development community; be it NGOs, professionals, teaching institutions, national and international donors or the policy makers. The literature on SE was also almost non-existent as if there was a clear separation in the domain of work with social workers and the NGOs they represented responding to social problems and the (for profit) private business enterprises/entrepreneurs engaged in profit maximization focusing on business opportunities. There were occasional efforts by NGOs to venture into 'business' activities on behalf of communities such as forming commodity cooperatives of farmers or building market linkages for weavers and artisans. However, in the last ten years or so, the nomenclature SE has become a part of the mainstream discourse with many existing and new stakeholders coming forward to promote SEs. There is an emerging ecosystem championing this new actor in development discourses in India and outside too. SEs have now been promoted at the instance of many donors and investors, but more so out of the aspiration and vision of many individuals. Supporting such endeavors are a new class of impact investors, philanthropies and even the governments at the state and central level coming forward to encourage such efforts. This research in VAF is aimed at understanding this emerging phenomenon of SEs.
In this research, we propose to undertake a clinical analysis of this emerging paradigm and explore the facts, myths and prospects of SEs in India. While there is an emerging Theory of Social Enterprises and we do not rule out studying that body of knowledge, our emphasis is to research the practice of Social Enterprises. In the process of understanding this practice, we aim to research three facets of SEs.
(i) First is mapping the current status of SEs in the country. This would be attempted both at the macro level (understanding and mapping the ecosystem) as also several individual case studies focusing on a particular SE.
(ii) The second is undertaking a comprehensive clinical analysis of the SEs that are operational for at least more than three to four years. With the help of balance sheets of these SEs and analysis based on that information, we propose to test several hypotheses regarding the espoused claims of forming a SE and their actual performance. While doing so, we derive learning in incubating, promoting and managing SEs as also the challenges in creating a dynamic ecosystem of SEs in the country.
(iii) The third part of the research is to explore the prospects for the SEs and what are the possible interventions that can further facilitate emergence of the SEs and energize the whole ecosystem.