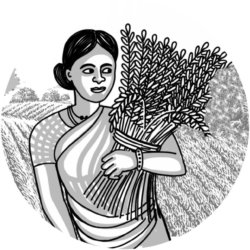 Call for Papers - 2019
The Second Conference of VAF will be held in August / September 2019 in Pune. VAF invites academics and research scholars currently working on the following themes to submit and when selected present the papers in the Conference. While VAF will upload the contributions presented in the Conference on its website; contributors will retain their intellectual property over the piece and can publish it in a platform of their choice after the Conference.
Latest Updates

Presented at the Global Water Security Conference for Agriculture and Natural Resources An ASABE Global Initi...
In large parts of the subcontinent where floods or droughts are annual or recurring events, people in rural ar...
Innumerable varieties of native fruits and leafy vegetables found in different parts of India are becoming rar...